Southside Pool & Grill
The Southside Pool and Grill entices Members with healthy offerings, great burgers and sandwiches and a value priced children's menu.
An exciting drinks menu offers self-service wine dispensers, off-the-wall drinks promotions, healthy and organic beverages and cool drinks for the kids!
Please note the following House Rules are applicable:
Dress Code: Casual Attire
Casual attire for gentlemen includes collarless shirts, but not tank tops. Denim trousers and shorts are permitted. Members are requested not to visit any food and beverage outlets without changing after exercise or sports. Bathing suits are allowed.
Access for Children (aged 9 and below) & Junior Members (aged 10 – 17)
Children and Juniors are allowed.
Smoking Policy
Cigarette, cigar and pipe smoking is only allowed in designated areas.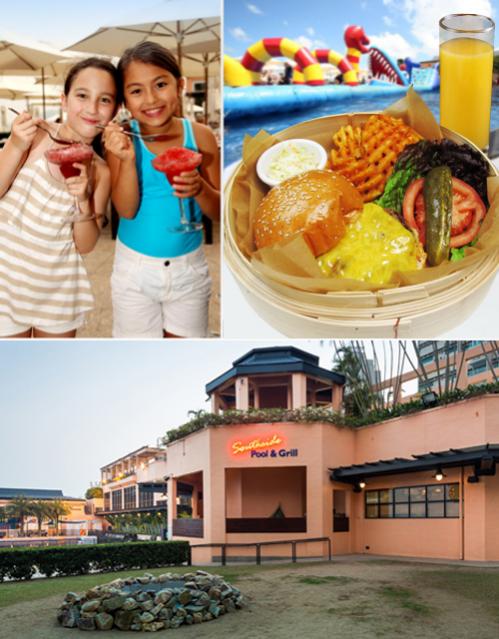 Operation Hours
The Southside Pool & Grill will be closed from December 4 until further notice.

Monday to Thursday
10am - 6pm
Friday and eves of public holidays
10am - 7:30pm
Saturday and public holidays
8am - 7pm
Sunday
8am - 6pm
*Weather permitting