The Clipper
The Clipper is the epitome of elegance and refinement with its dark wood interior, unrivaled world class dining and seamless personal service.
A spectacular view of Victoria Harbour provides the perfect background for that early breakfast meeting, business lunch, special family celebrations or as an elegant wedding venue. The menu features a dynamic range of both contemporary and classic cuisine including mouthwatering starters and salads, succulent steaks and sinful desserts.
Please note the following House Rules are applicable:
Dress Code: Smart Casual
Smart casual attire for gentlemen means collared shirts with or without ties, jackets optional, proper un-torn denim jeans permitted, and shoes excluding sneakers or open-toed shoe styles. Gentlemen are asked to refrain from wearing shorts. Ladies are allowed discretion with their fashion styles but are requested not to wear sneakers as described above, while proper un-torn denim jeans are permitted. Members are requested not to visit any internal food and beverage outlets without changing after exercise or sports. Gentlemen may not wear hats in any of the internal food and beverage outlets except where required by religious practices.
Access for Children (aged 9 and below) & Junior (aged 10 – 17) Members
Children are not allowed from Monday – Saturday (except for Private Events).
Children are allowed on Sundays if accompanied by an Adult Member.
Juniors are allowed if accompanied by an Adult Member.
Smoking Policy
Cigarette, cigar and pipe smoking is only permitted at the Harbor Lounge Terrace on the 48th Floor.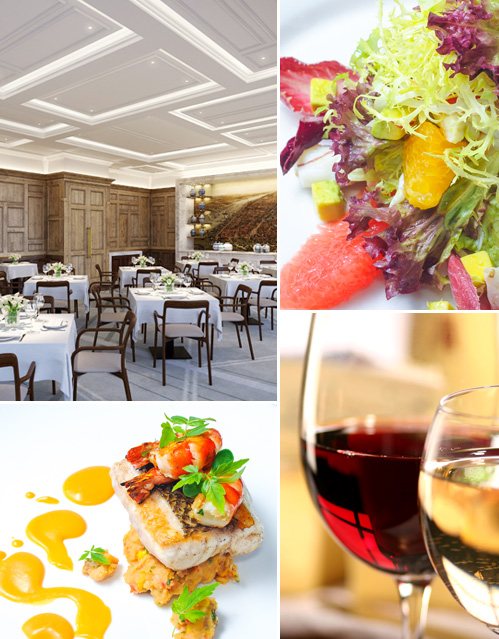 Operation Hours
Monday - Friday

12:00pm - 3:00pm
Saturday, Sunday & Public Holidays

Closed
Available for Private Dining and Events:
Monday, Tuesday & Thursday

7:00am - 6:00pm
Wednesday & Friday

7:00am - 10:00am & 5:00pm - 6:00pm
Weekends & Public Holidays

Upon request

The opening hours are subject to change without prior notice as per the Hong Kong Government's COVID-19 directives.

Reservations are highly recommended for lunch and Prime Rib Nights.