Bay Cafe
The Bay Cafe is an open family dining venue with spectacular views of Tai Tam Bay.
Its extensive menu has something to suit every taste including a large selection of Asian and Western favorites along with a fantastic international buffet on weekends and public holidays. The Bay Cafe also has an adjacent room where children can play or watch the TV when moms and dads are dining in the Bay Cafe.
Please note the following House Rules are applicable:
Dress Code: Casual Attire
Casual attire for gentlemen includes collarless shirts, but not tank tops. Denim trousers and shorts are permitted. Members are requested not to visit any food and beverage outlets without changing after exercise or sports. Bathing suits are not allowed.
Access for Children (aged 9 and below) & Junior Members (aged 10 – 17)
Children and Juniors are allowed.
Smoking Policy
Cigarette, cigar and pipe smoking is only allowed in designated areas.

Booking Policy:
No booking policy on Friday nights, Saturdays, Sundays, public holidays & eve of public holidays.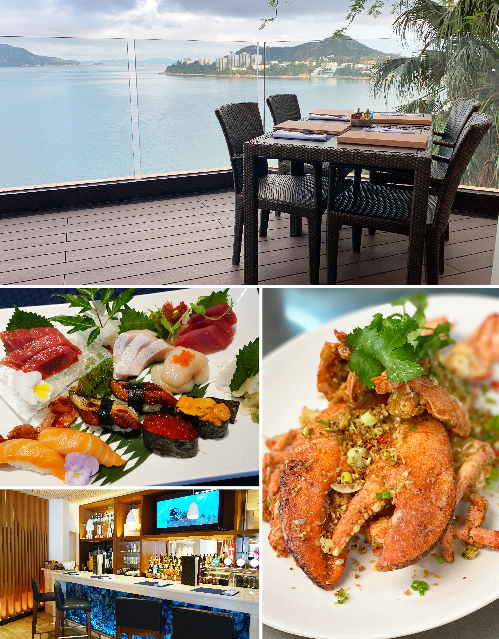 Operation Hours
Monday to Thursday and evs of public holiday
11am - 9pm
Friday, weekend and public holidays
11am - 10pm
Brunch on weekends and public holidays
11am - 3pm
Dinner buffet on Friday, weekends, eves of public holiday and public holidays
5pm - 9pm

The opening hours are subject to change without prior notice as per the Hong Kong Government's COVID-19 directives.