Harbor Lounge
During the day, the Harbor Lounge is a comfortable, relaxed lounge which allows Members to read daily newspapers or catch up on their emails.
In the evening, this chic and sophisticated space is the place where Members can enjoy a glass of wine or a signature cocktail to wind down after work or warm up before a memorable dinner in one of the Club's restaurants.
Please note the following House Rules are applicable:
Dress Code: Smart Casual
Smart casual attire for gentlemen means a collared top, either a shirt, jacket or sweater. Ties and jackets are optional, smart un-torn denim jeans are permitted, and shoes excluding open-toed shoe styles. Gentlemen are asked to refrain from wearing shorts. Ladies are allowed discretion with their fashion styles. Smart un-torn denim jeans are permitted. Members are requested not to visit any food and beverage outlets without changing after exercise or sports activities. Gentlemen should not wear hats in any of the food and beverage outlets except where required by religious practices.
Access for Children (aged 9 and below) & Junior Members (aged 10 – 17)
Children are not allowed.
Juniors are allowed if accompanied by an Adult Member.
Smoking Policy
Cigarette, cigar and pipe smoking is only permitted at the Harbor Lounge Terrace on the 48th Floor.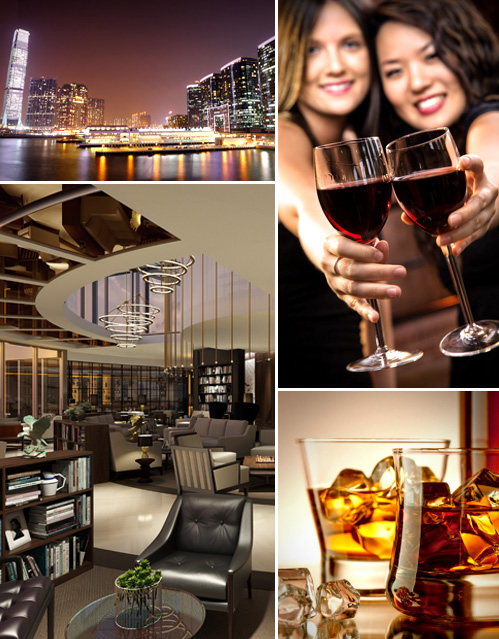 Operation Hours
Monday to Saturday, except public holidays
11am - 10pm

The opening hours are subject to change without prior notice as per the Hong Kong Government's COVID-19 directives.